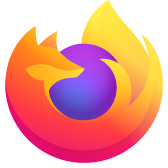 How do I get McAfee webadvisor working or Firefox in a SIMPLE WAY for idiots like me
I am trying to get McAfee webadvisor working on Firefox. It is essential but seems to have been chopped by FIREFOX!!! Why?????????? Please explain in simple terms how to install it and get it working before my computer gets infected just because Firefox wants to snub McAfee
I am trying to get McAfee webadvisor working on Firefox. It is essential but seems to have been chopped by FIREFOX!!! Why?????????? Please explain in simple terms how to install it and get it working before my computer gets infected just because Firefox wants to snub McAfee
All Replies (4)
Hi paulstreater, is the problem with this product:
https://www.mcafee.com/en-us/safe-browser/mcafee-webadvisor.html
or do you have WebAdvisor as a component of a paid security product?
What happens when you install WebAdvisor? Does it appear on the Add-ons page? Either:
Ctrl+Shift+a (Mac: Command+Shift+a)
"3-bar" menu button (or Tools menu) > Add-ons
type or paste about:addons in the address bar and press Enter/Return
In the left column of the Add-ons page, click Extensions.
Then scan the list on the right side -- disabled extensions typically appear at the bottom. Can you find and enable WebAdvisor?
I am not paulstreetor but I have the same problem he does. Followed your directions with no luck. When Firefox updated recently they must have know that there would be an outcry.
Hi jwnova, are you installing the stand-alone version of WebAdvisor or is it part of a paid product?
Did you find it on the Add-ons page at all?
---
If WebAdvisor is installed at the system level but doesn't show up on the Add-ons page, here's my guess as to why:
Firefox 74 discontinued "sideloading" extensions listed by third parties in the Windows Registry (because that's not particularly secure). Instead, the publisher now needs to offer users either a direct link to install manually, or some kind of alternate installation instructions.
I don't use WebAdvisor, so I am not familiar with how it works, but perhaps you can track down where the extension file was stored if you are familiar with the Windows Registry and comfortable using the RegEdit program. If you aren't already familiar with RegEdit, I suggest waiting for someone else to do this research.
The two keys where other software installers list the paths to extensions they want Firefox to sideload are:
HKEY_LOCAL_MACHINE\SOFTWARE\Mozilla\Firefox\extensions
HKEY_LOCAL_MACHINE\SOFTWARE\WOW6432Node\Mozilla\Firefox\extensions
If you check those, can you find a path to the .xpi extension file for WebAdvisor?
jwnova created a new thread, so lets continue there.
[/questions/1283760] I use Firefox 74.0.1(Windows 10), when Firefox was updated Saturday the McAfee WebAdvior icon disapeared. It is not listed in Add-ons but it is not in adds-on.