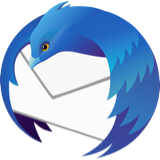 How do I set up my account to delete version on server after download to inbox as on server settings clear from inbox deletes all mails from my inbox on laptop
I want to delete mail from my server inbox once downloaded and saved to my thunderbird inbox
Selecting the Server Tab and ticking delete from inbox on exit clears my Thunderbird Inbox
I want to delete mail from my server inbox once downloaded and saved to my thunderbird inbox Selecting the Server Tab and ticking delete from inbox on exit clears my Thunderbird Inbox
All Replies (2)
Move them to a folder that is stored locally, rather than on the email server.
Reading between the lines, I guess your account uses IMAP, where the design philosophy is to store all messages on the server. Since your client shows what's on the server, when you delete a message, it vanishes both on the server and in the client.
The Local Folders "special" account in Thunderbird is provided for this very purpose, amongst others.
See the last item under "Uses for Local Folders" here: http://kb.mozillazine.org/Local_Folders
My mail server is set up to auto config from Thunderbird
On Thunderbird Sync and Storage I have ticked the box - Keep messages for this account on this computer On Server Settings/Message Storage I have ticked the box - Clean Up (expunge) Inbox on exit Why does Thunderbird not keep the messages in the In-Box?
If you have to autosave the messages in the Inbox to a Local Folder exactly what do I do ?i.e. in Copies & Folders/Message archieves, tick the box for Keep Message Archieve and select