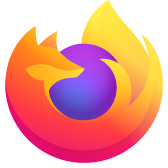 bookmarks disappeared
Can someone help me find my old bookmarks that I have had for years? I followed directions posted but nothing is working. All of my history was cleared also. The toolbar folders are there but everything is empty
Please help
P.S. Is there anyone from Firefox company that I can speak to?
Can someone help me find my old bookmarks that I have had for years? I followed directions posted but nothing is working. All of my history was cleared also. The toolbar folders are there but everything is empty Please help P.S. Is there anyone from Firefox company that I can speak to?
所有回覆 (6)
Hi, is this problem on a Mac or on an iPad? Your question is currently under Firefox for iOS (iPhone/iPad), which works very differently than Firefox for Mac. A moderator can move your question if needed. (Note: please reply here at https://support.mozilla.org/questions/1419121, not by email.)
Assuming Mac OS:
If you haven't already, could you close out of Firefox and do a normal shutdown and restart of your Mac to complete any pending updates and release any file locks.
If Firefox again starts up without your data, could you check whether your stuff is available in a different profile, as described in the following article: Recover lost or missing Bookmarks.
Any luck there?
I have a Mac. I did restart computer. I checked for updates. I tried the different profile but nothing happened. Oddly, all my history was gone along with the bookmarks in the toolbars. the names of the folders are there but the bookmarks say empty.
I just did the Backup and restore from the link you sent. So odd that I restored files from months ago and it did not work. Makes no sense where they went or where are they?
Thanks I was able to follow the above link and open another profile which may contain my missing profile data but the bookmarks were unfortunately not there.