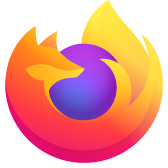 Location not working
I have set my browser on my Macbook Air to remember my location permanently, it's not working?
I run a directory that uses the Geolocation when a use visits, I'm on the browser at the correct url, but the location search bar has a small symbol in it, when I click on it it says. "Your local browser settings have prevented location targeting'
Although I have my browser set to remember locations as per the image.
Why is this not working, I have uninstalled the browser and downloaded a new version with no change.
I am on version 10.0.1 (64-bit
Thanks

/edit: moved thread from Firefox for iOS (for iPhone/iPad) to Firefox section as you have macOS
I have set my browser on my Macbook Air to remember my location permanently, it's not working? I run a directory that uses the Geolocation when a use visits, I'm on the browser at the correct url, but the location search bar has a small symbol in it, when I click on it it says. "Your local browser settings have prevented location targeting' Although I have my browser set to remember locations as per the image. Why is this not working, I have uninstalled the browser and downloaded a new version with no change. I am on version 10.0.1 (64-bit Thanks /edit: moved thread from Firefox for iOS (for iPhone/iPad) to Firefox section as you have <b>macOS</b>
由 James 於 修改