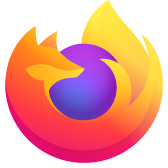 Checking System requirement for Firefox download
Hello. I would like to use Firefox on my Mac, but my processor is a 2.7 GHZ Quad-core Intel i5 and I would want to download the Vidiq extension. I have checked the other system requirements and they are fine.
Will Firefox work with this processor? Would the Vidiq extension work ok?
Regards
Andy Reed ( UK )
Hello. I would like to use Firefox on my Mac, but my processor is a 2.7 GHZ Quad-core Intel i5 and I would want to download the Vidiq extension. I have checked the other system requirements and they are fine. Will Firefox work with this processor? Would the Vidiq extension work ok? Regards Andy Reed ( UK )
所有回覆 (2)