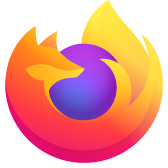 Amazon login will not work using Firefox
Amazon Sign-in problem started on 10-15-22. Amazon does not accept my password and asks me if I would like to receive a text message for verification. There is no yes or no selection displayed. I select resend text and I am given a telephone number for Amazon customer service. I go thru a 15 minute security verification process and Amazon tells me if I do not answer any questions correctly, they will cancel my account. On the 2nd time I contacted Amazon, I was told to use Crome browser and not to use Firefox.
This problem happens with my personal computer (windows 10) only. My Android phone using the Amazon app works with no problems. I can also use Crome browser on my computer and Amazon works fine.
Any suggestions ? Thanks
Amazon Sign-in problem started on 10-15-22. Amazon does not accept my password and asks me if I would like to receive a text message for verification. There is no yes or no selection displayed. I select resend text and I am given a telephone number for Amazon customer service. I go thru a 15 minute security verification process and Amazon tells me if I do not answer any questions correctly, they will cancel my account. On the 2nd time I contacted Amazon, I was told to use Crome browser and not to use Firefox. This problem happens with my personal computer (windows 10) only. My Android phone using the Amazon app works with no problems. I can also use Crome browser on my computer and Amazon works fine. Any suggestions ? Thanks
被選擇的解決方法
Problem resolved - Amazon was sending me a text for security verification for my Amazon account. I was not receiving the text. Amazon removed my telephone number in the account. I had to contact my cellphone service provider, who verified there were no problems with text using my cellphone. Then I had to add my cellphone number back into my Amazon account. The problem was not with Firefox. The problem was with Amazon software. Problem solved
從原來的回覆中察看解決方案
👍 2
所有回覆 (3)
選擇的解決方法
Problem resolved - Amazon was sending me a text for security verification for my Amazon account. I was not receiving the text. Amazon removed my telephone number in the account. I had to contact my cellphone service provider, who verified there were no problems with text using my cellphone. Then I had to add my cellphone number back into my Amazon account. The problem was not with Firefox. The problem was with Amazon software. Problem solved
Excellent work... No mark it as resolved and work on that cart. ;-))