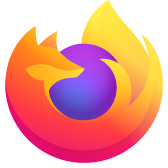 Firefox Crash Bug Report
Firefox On Linux Persists with a problem that many webpages that are useful,such as wikipedia,youtube or any others crash the browser because for no reason,it returns an error message saying that i have multiple tabs open when there are only 2 tabs shown at the screen at one time,is this normal? i found this out in 100.0.2 and no,some useful websites like troubleshooting or websites with multiple file links for example can still run like they normally would
Firefox On Linux Persists with a problem that many webpages that are useful,such as wikipedia,youtube or any others crash the browser because for no reason,it returns an error message saying that i have multiple tabs open when there are only 2 tabs shown at the screen at one time,is this normal? i found this out in 100.0.2 and no,some useful websites like troubleshooting or websites with multiple file links for example can still run like they normally would
所有回覆 (18)
under this reply you might see the issue,if so,then it must be reported,thank you for trying to get into the issue if you see it
and my system is 32-bits. my system is pass protected and idk the password,only my father does. :( furthermore,the bug only occurs so far in 100.0.2,idk if it overrided to 100.0.3,but check if that is the case
We're sorry to hear that Firefox is crashing. In order to assist you better, please follow the steps below to provide us crash IDs to help us learn more about your crash.
The crash report is several pages of data. We need the report numbers to see the whole report.
Enter about:crashes in the Firefox address bar and press Enter. A list of Submitted/Unsubmitted Crash Reports will appear, similar to the one shown below.
Copy the 5 most recent Submitted Report IDs that start with bp- and then go back to your forum question and paste those IDs into the "Post a Reply" box.
Note: If a recent Report ID does not start with bp- click on it to submit the report.
(Please don't take a screenshot of your crashes, just copy and paste the IDs. The below image is just an example of what your Firefox screen should look like.)

Thank you for your help!
More information and further troubleshooting steps can be found in the Troubleshoot Firefox crashes (closing or quitting unexpectedly) article.
the 5 most recent crash reports: 1.bp-824c1174-b18a-49c6-9de1-423310220609 2.bp-3452983a-debb-4195-a708-7c57e0220609 3.bp-e6fb15db-e8b6-477d-a2cb-817bc0220609 4.bp-7ad05739-3519-4479-b190-900790220609 5.bp-c364ef03-6191-4148-bee4-571430220609
ok,it seems like more websites arer affected,if not,all the other crashes made on linux mint 19.3 are currently in effect and must all be fixed,this does not count for the already reported things! good luck,mozilla!
由 robinarensgamer 於 修改
Can you show this page? see screenshot
jonzn4SUSE said
Can you show this page? see screenshot
it´s not the firefox pages that the browser opens,per say the internet ones,for example if i open the mario kart pc app,and then go to youtube,it shows a pink layout on top of the video for no reason and if i pause it,it crashes,same goes for the description
Run this cmd and post the results. uname -a Post a screenshot showing the page about:support Looking at your crash reports... They all show different old versions of Firefox. There is a 32bit options if needed. see screenshot
ik,mine is 32-bit,it does nothing on both terminal and the browser it returns an unknown error on the console,here´s a screenshot containing my console showing the error
Here´s a Quick look also at my firefox info,special thanks to the refreshing,i was able to fully restore firefox with no problem at all!
i think one of the extensions returned an unintentional error,lemme do quick tab url switching to see if anything works now
yup,i know it was a extension after all,my problem is solved thanks to the refresh
crashing happens to be so caused by extension installing
ALL RIGHTY THEN!!! Mark the issue resolved.
由 jonzn4SUSE 於 修改