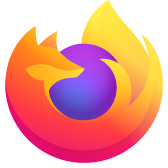 Firefox crash
Firefox keeps on crashing and closing on random occasions. Tab crashes are also there. Crash report : https://crash-stats.mozilla.org/report/index/206b7c5f-87f9-4878-a18b-3698f0201003
所有回覆 (10)
In this report the Available Page File is suprisingly small (2.63 MB). Did you modify it somehow?
I don't think that's the case. The allocated memory is manually set to 1654 MB.
The crash reports are OOM (out of memory) reports where not enough contiguous free memory is available.
You do not seem to have much physical memory (about 6 GB): memoryMB: 6065 With such a low amount of memory you should run a lest programs as possible at the same time.
How many tabs do you have open ?
See also: