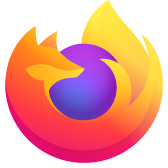 Can't you fix the mem leaks? Safari has add-ons and there are no mem leaks. Are you guys incapable and do you need better programmers? Why not fix the problem?
nothing new here. you have memory leaks and can't seem to fix them. Why? Safari has add-ons and no memory leaks there. other browsers don't leak mem. why FF?
nothing new here. you have memory leaks and can't seem to fix them. Why? Safari has add-ons and no memory leaks there. other browsers don't leak mem. why FF?
所有回复 (17)
You aren't giving any specifics here. We've been working on fixing memory leaks for over a year now, and memory usage in Firefox is dramatically less than it was a year ago.
Do you want to give some more specifics here and we can try to fix the issue?
Tylerdowner, Presently i have 2 plugins; nortoninternetsecuritybf and shockwave flash. Three extensions; 1password 3.9.9, New Tab Homepage 0.4.3, and Norton Identity Toolbar for Firefox 2.4.1f15 I regularly have to restart FF because my mem goes over 1G and of course it slows down so I close and reboot. Safari does not eat memory as FF does. But I don't like Safari, I like FF. Hope you find this problem soon. Or maybe you have an answer now. Thanks for your time.
tried resetting. that was stupid. took me 30 minutes to get my home page and addon back the way it was. please don't try to tell me any more things that DON'T WORK.
How about the add-ons you are using?
Any chance those add-ons are part of your problem?
Maybe you just recreated your problems?
I haven't used anything from Norton for over 10 years - because Norton was slowing down the PC I had at that time.
i don't own a pc. i have a mac. the problem is not the add-ons. no other program has mem leaks as FF does. it is an internal problem and they need to fit it and stop saying it is add-ons or extensions. I owned a software company. the problem is internal not external. the programmers need to address the problem and stop passing the buck like our congressmen and senators. if the programmers think it is external, then find the problem and make who ever created the extensions or add-ons to fix their problem. But they will need to prove that is where the problem is. i don't need to tell you this. it is obvious.
Hi, I have the same problem and I opened up firefox (17.0.1) with a fresh profile. I saw that the problem occurs when the Mac goes in hibernation and wakes up (example you keep your Mac power on when you finished to work). This problems occurs too with Safari on the Mac OS 10.8.2 Thanks.
can I send you a log if I have again the problem ?
How retrieve the logs on Firefox ?
matt974, i can't help you. the problem could be an internal problem. they they can't say that for sure until they insist the people who furnish the extensions and add-ons are bug free. firefox must tell the people who furnish the add-ons to fix their problems and then firefox can fix their own problems it they exist.
i find it funny that no other browser has these problems. someone needs to re-evaluate this.
the balance of this posting was deleted by a moderator, due it being of a political nature
由the-edmeister于修改
symantic programs are memory hogs to start with and by extension so are their addons and extensions for firefox...do yourself a favour and get rid of your symantics programs and reinstall something that is at least effective against viruses and malware and doesnt need the resources of an os to run
Ok, if I resume, if I run Firefox without add-on or extension (in safe mode) and I have the problem again, I will prove that the problem is in firefox side or something like the interopability between firefox 17.0 and Mac OS 10.8 ?
Just for you information, the problem occurs after 3-4 weeks of running (I ever close firefox during this period).
I want not debate on the political nature of this subject, I want just troubleshooting this problem ...
i can't help. sorry matt974. i don't work for firefox. it is their problem. get them to fix it. i have same problem with their pgm also and i can't get a real answer. it is the only browser on the market that has this problem and they will not fix it. it is sad.
Thanks for your quickly answer, I will just relaunch my Firefox each time I will have the problem and this will finish like that ...
that;s what i do several times a day. no other browser has this problem. funny isn't it how no other browser has this problem. just firefox
From testing, to reporting, to technical awareness, to understanding of how organizational structures with 3rd party developers work, in every sentence, you don't sound like a former software company owner.