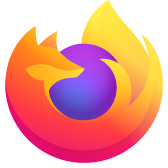 Firefox and IE won't load Deviant Art
Everytime I've tried to log into a Deviant Art webpage, the page will stop loading midway, leaving a blank white page with the address of the previous website in the address bar, as if to tell me to go back to the previous page. I've tried opening a new tab (on both Firefox and IE) and starting the tab with a deviant art page, only to get a "Website cannot be found" staring at me
URL of affected sites
Everytime I've tried to log into a Deviant Art webpage, the page will stop loading midway, leaving a blank white page with the address of the previous website in the address bar, as if to tell me to go back to the previous page. I've tried opening a new tab (on both Firefox and IE) and starting the tab with a deviant art page, only to get a "Website cannot be found" staring at me == URL of affected sites == http://www.deviantart.com
所有回复 (19)
LOL. you must be using shaw internet as your isp then. i cant access deviantart either (from my home in alberta canada). guess shaw internet has decided to block it. maybe due to all those viruses on deviantart site
My isp is northland cable and Deviant Art was loading just fine until today. Now I get "sever not found" on both firefox and IE.
Yeah, same thing here. It's kind of ridiculous.
Check with proxy and later on with your ISP.
Proxy says "The unique URL requested did not match your stored unique salt - this URL was not generated for you or has expired."
Northland cable says there should be no problem.
Derp-Is it just today that DA is messing up on you?? Mine started yesterday, so maybe its not us, maybe its them.
From what I can tell, we aren't the only ones. Apparently some people on the net are having trouble logging on
Same here. Haven't been able to access DA since early Friday morning. It's not just Firefox - any browser isn't working. It's really annoying because I spend a few hours on DA each day. I get hundreds of messages a day, and I just know my message center is getting overloaded right now...
Using a proxy seems to work fine, but I don't trust logging in over a proxy.
I'm also using Shaw, and I live in Vancouver. Funny thing is one of my friends in North Vancouver also uses Shaw and as of last night (when we last talked) it was working fine for her.
I will contact Shaw later today, and I may need to threaten to switch ISP's if I can't get unblocked. I'm a premium member of DA too so the ad viruses don't even affect me. I think I have the right to access a website I pay for!
The least Shaw could do is block the ad server rather than DA altogether. This is absurd! I am NOT happy!!
I sent the following email to Shaw. Let's see what they have to say...

From research I have conducted, I am under the suspicion that Shaw recently began completely blocking access to deviantart.com (8.10.77.140). Myself, and many other Shaw users have been blocked from deviantART since Friday. Using a proxy server proves that the website is indeed working fine, and it is Shaw's actions alone that are making the website unavailable.
The reason for this is most likely due to viruses embedded in their advertisements. This has been a known issue for the past 2 months, however there has also been no action from deviantART (clearly their problem). However, as a paid subscriber to deviantART, I don't see these ads. Furthermore, I should have the right to access any website that I am paying for.
There are millions of websites which serve malware to their viewers. Blocking those websites should be up to the end user, not the ISP. It is completely absurd that Shaw completely blocks ANY website, regardless of it's content. Shaw offers a free security software package to it's subscribers, and any customers who may have complained about deviantART's ad viruses should have been referred to this security software instead.
The decision to block deviantART is completely outrageous. If no action is taken, I will outright cancel my service with Shaw, and I am not the only one considering this option.
I also use Shaw and am having the same problem in Winnipeg. I contacted them and all they would say is it is an issue on their end 

that they are working on resolving, that they couldn't tell me when it would be back up and running. I am thinking of switching IP because I am also a premium member of DA and spend a lot of time on that site.
I tried changing my IP already. No luck.
I tried changing my IP too. :( No dice.
I don't have Shaw anyway so I don't understand!!

Damn, I want to get on DA!
Just finished talking with Shaw here in Alberta, apparently they are going to have the issue fixed by the end of the day... for whatever that is worth.
Well, I don't know what happened, but the problem is fixed. Thanks you guys.
dA's working again for me too. Let's hope this doesn't happen again!
I'm going to send a note to $spyed about this. Maybe then, something will be done about the malware-infested ads.
I'm having the same problem, though I'm in Georgia and I don't use Shaw. I can access it through a proxy, but that's it - so I'm wondering if Comcast blocked it or something. This is quite frustrating.
I have been having this same problem for the past two days. I can access Deviant Art just fine with my laptop, but not on any browser through my home computer. After entering the URL, the browser continually loads for minutes, but never completes the task. I eventually get a white screen message that says, "The connection was reset". I'm in Minnesota, and have Comcast. Is anyone else having this problem now? Please let me know if you find a way to fix it.
I can access DA through Opera, but only when Opera Turbo is enabled can I submit my work.... and there is no way to get into chat rooms. On Firefox & IE: the scroll down menus don't work at all, and since that's the only way to log in through DA's redesigned UI- there's really no hope on either of those two browsers. It seems like a problem with the flash plugin actually. Despite the discombobulated coding in DA's page source, I don't see any errors in where the log in icon should lead you. I'm pretty sure Opera doesn't even use flash or java etc. because I have never been prompted for a download. Ever. Plus I have my own website based entirely in flash & it won't run on FF or IE, only Opera. Also, my school runs an older version of flash as well as FF (3.0.01) I think, and it loads the site just fine... plus it also runs IE7 with WIN XP 32bit OS. I have IE8, FF 3.6.12 and WIN 7 64bit OS. Not sure if that's the problem either because FF is x86 in your program folder so it shouldn't matter if you have a 32 or 64 bit OS at all... Either way it's frustrating..... & I'm in FL with BrightHouse/RoadRunner, so it seems to be effecting a lot of people.... If any solutions come about, please let me know~
@PeacefulSeraph You do realize that deviantArt uses HTML5, right?
For anyone who uses Firefox and NoScript and still struggling with this problem, try disabling NoScript. It worked for me.