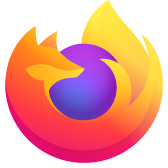 Can't load and sign in to Yahoo email on Firefox
My Yahoo email account timed out and did its usual auto-logout. Now I can't sign back in. When I pt in user name and password it goes back to logout and sign in in an endless loop
My Yahoo email account timed out and did its usual auto-logout. Now I can't sign back in. When I pt in user name and password it goes back to logout and sign in in an endless loop
所有回复 (1)
Hi, this could be a cookie problem. Either the wrong cookies are set or cookie restrictions are too strong.
As a starting point, could you try clearing your Firefox cache and deleting your saved cookies for the site.
(1) Clear Firefox's Cache
See: How to clear the Firefox cache -- only "Cached Web Content", no need to clear all cookies
If you have a large hard drive, this might take a few minutes.
(2) Remove the Yahoo cookies (save any pending work first). While viewing a page on the site, click the lock icon at the left end of the address bar. After a moment, a "Clear Cookies and Site Data" button should appear at the bottom. Go ahead and click that.
In the dialog that opens, you will see one or more matches to the current address so you can remove the site's cookies individually without affecting other sites.
Then try reloading the page. Does that help?