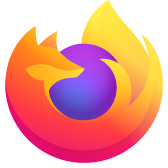 Search hijack by conduit (/questions/968030/)
every time i type in what i want and hit the search bar it disappears i have to type it in at the top of computer to get it to search, i dont know what is wrong
every time i type in what i want and hit the search bar it disappears i have to type it in at the top of computer to get it to search, i dont know what is wrong
ప్రత్యుత్తరాలన్నీ (3)
Sorry but I am not sure I understand what you are describing.
Where are you doing this search ? Is this the Search Bar on the New Tab page for instance ? or maybe on your homepage ? A screenshot may help
You say
hit the search bar it disappears

Are you just using the Return or Enter Key here ? after entering the search term. (Please try that).
You appear to have found an old archived thread from 2013
Have you any particular reason to expect conduit to be involved with your own problem ?
on the firefox home page i enter what im looking for then hit search bar or enter and what i had in the search bar is gone
A screenshot may have helped. I am wondering whether it is the standard home page or some other none standard page, maybe something due to a toolbar, or your choice of an alternative page.
A screenshot including the home pages search bar, Firefox's Address bar may help. I am on a version of Firefox with a blue logo. Does your homepage look similar but with the standard orange Logo, and Firefox options at the bottom. (Clickthe thumbnail image to see a bigger picture).
First of all try the SearchReset add-on. That downloads, installs, does the job and uninstalls again
If the last step did not help. There is a possibility using the Firefox Refresh option will help, BUT note that removes Firefox's extensions, so make a note of or bookmark the home sites of extensions so you may know where to download and reinstall them from if necessary.