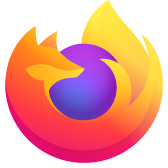 What's the difference between Persona &Personas?
It's for resolving ambiguity. ----------------------------------------------- Personas is a lightweight dynamic theme system together with Firefox. But it is now re-concept as "background themes" and dropoff the unique name of Personas. And you can download and install this kind of themes from: https://addons.mozilla.org/en-US/firefox/themes/ By now(Apr. 2013), your access to Personas website at: http://www.getpersonas.com/ will redirect to: https://addons.mozilla.org/en-US/firefox/themes/ ----------------------------------------------- While Persona is a web based user-friendly login(authorize and identify) technology introduced by BrowserID and Persona team of Mozilla. See more details for Persona on: https://developer.mozilla.org/en-US/docs/Persona -------------------------- By now(Apr. 2013), you can login website list below with your Persona ID(which only need your email account support): https://developer.mozilla.org/ https://bugzilla.mozilla.org/ https://marketplace.firefox.com/ Other than Mozilla site: http://voo.st/ http://crossword.thetimes.co.uk/ But still not here: https://support.mozilla.org/
iwo மூலமாக திருத்தப்பட்டது
All Replies (6)
It needs a small essay(in Help Articles?) of this little confusing topic for our users, but I don't know how(or if possible by contributor) to add it in SUMO right now.
Could someone take it or give a hand?

iwo மூலமாக திருத்தப்பட்டது
Persona is now used to refer to what was used to be called BrowserID (used to log in to websites) and the lightweight theme previously referred to as persona is now a theme and themes are now complete themes.
That's to say Personas was a dynamic theme and will be discontinued and replaced by themes.
At the moment it is a transition period for Personas(cause that Personas website still alive) and then it will be shutdown in (how long?) future.
Ain't it right?
The personas will be moved from the Getpersonas site to the Add-ons site as themes if I understand correctly.
If that has been completed then the Getpersonas site is no longer needed and can be closed down or will link to the Add-ons site for a short while.
It is only a change of name and not the functionality and both persona and theme get as new name.
See also:
Ok, thank you very much!
I'll update the top thread.
iwo மூலமாக திருத்தப்பட்டது