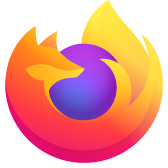 about:config -- headers and footers
I changed the header/footer in about:config, but the changes will not save. Every time I change them, they revert to something else. I need &T for headerleft, &PT for headerright, &U for footerleft and &D for footerright. Invariably it changes all the headers to &U, footerleft to &P, and footerright to &D. My only thought is that I haven't saved the updates properly. Please help! ~AM
I changed the header/footer in about:config, but the changes will not save. Every time I change them, they revert to something else. I need &T for headerleft, &PT for headerright, &U for footerleft and &D for footerright. Invariably it changes all the headers to &U, footerleft to &P, and footerright to &D. My only thought is that I haven't saved the updates properly. Please help! ~AM
All Replies (4)
That's annoying. Just to be comprehensive, it's a good idea to change both the "generic" entries and all the printer-specific entries. For example:
print.print_headerleft
print.printer_Adobe_PDF.print_headerleft
print.printer_Mozilla_Save_to_PDF.print_headerleft
et cetera
Those changes should be effective immediately and within a minute or two should be written to the prefs.js file in your Firefox profile folder. Occasionally Firefox isn't able to update prefs.js and created a numbered prefs file. At the next startup, Firefox doesn't seem to use the numbered one so some changes from your previous session get lost. (There is a suggestion on this in the support article "How to fix preferences that won't save" under "Locked preferences file".)
But your question reminds me of a bug from a couple versions back that the preview sometimes showed the wrong header/footer while the actual printout (or in the case of the Save to PDF "printer", the PDF) had the correct ones. Are you seeing that or is your printout/PDF incorrect as well?
Thank you. I had already changed every iteration of _headerleft, _headerright, etc. (to include the generic print.print_headerleft, etc.). I did this by entering "head" or "foot" in the search bar. However I apparently missed the original install name for my Epson printer - which is the setting Firefox was defaulting to. Part of my problem is that I have three printers, and there are separate profile settings for both the local (directly connected) and networked (shared) devices. Then if I give a printer a "friendly name" in Windows, it creates a new (duplicate) profile. So it requires a good bit of concentration to make sure I didn't miss something. If I knew what Firefox defaulted to, I could delete all the extraneous ones. And yes, I had changed the print.print, Mozilla and Adobe entries. Thanks again! ~Alison
Oh, and... I saw a setting called "print.print_via_parent." It was set to "true." If I change it to "false," will it use my preferred "friendly name" profile? ~AM
I think the "via parent" refers to the way Firefox breaks up processes in memory: there is a process for the program and then a separate process for each website or groups of websites. So that probably is just there for testing and resolving bugs and not likely to help with the duplicate printer issue.