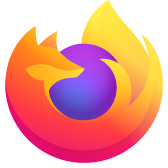 this is a test question
add-ons issue, pls help! edited
add-ons issue, pls help! edited
Kiki மூலமாக திருத்தப்பட்டது
தீர்வு தேர்ந்தெடுக்கப்பட்டது
All Replies (3)
தீர்வு தேர்ந்தெடுக்கப்பட்டது
A post was flagged as Solved Problem. If the problem is not solved, please remove that flag. If you don't, others that can help may not read this post.
Go to that message, and use the Undo link to its right.
Hi Fred,
Sorry, kelimutu.rizki was my other account. I was just testing account deactivation policy.