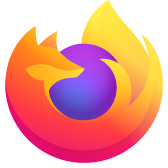 A lot of text on websites show up as random symbols?
random letters with accents ect.
random letters with accents ect.
All Replies (8)
Can you post a link to websites where you see this and possibly attach a screenshot?
Such an issue can be caused by an old bitmap version of the Helvetica or Geneva font or (bitmap) fonts that Firefox can't display in that size.
Firefox can't display some old bitmap fonts in a larger size and displays gibberish instead.
You can test that by zooming out (View > Zoom > Zoom Out, Ctrl -) to make the text smaller.

Uninstall (remove) all variants of that not working font to make Firefox use another font or see if you can find a True type version that doesn't show the problem.
There have also been fonts with a Chinese name reported that identify themselves as Helvetica, so check that as well.
SoaringKiwi மூலமாக திருத்தப்பட்டது
That is a problem with the Helvetica font.
You will have to uninstall the Helvetica fonts
See my post above.
Not really sure what to do. What I did so far is just download another Helvetica font.
Only True Type versions of Helvetica will work properly in Firefox.
You will have to remove the older bitmap version of the Helvetica font.
I dont see Helvetica in my fonts folder.
The explanation is fine cor-el, but can you please advise:
a) why other browsers don't have this problem b)where can I find a TT Helvetica font that is free to download, and c)assuming I can find an 'up to date Helvetica font, do I delete Helvetica from Windows>Fonts and reload the new font to there? If not where?
Thanks