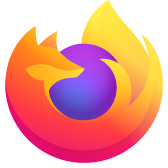 How I get firefox tab history even sessionstore.bak file is not working after renamed?
My pc is restart due to power failer. I lost my important tabs. Session restore is not working. Then I renamed sessionrestore.bak file to sessionrestore.js. But still not working. I want get my all tab in sessionrestore.bak again. So please help me to do this.
If any JavaScript function to filter url from sessionrestore.bak is also ok.
Thanks
My pc is restart due to power failer. I lost my important tabs. Session restore is not working. Then I renamed sessionrestore.bak file to sessionrestore.js. But still not working. I want get my all tab in sessionrestore.bak again. So please help me to do this. If any JavaScript function to filter url from sessionrestore.bak is also ok. Thanks
All Replies (2)
Do you have clean backup copies of all the sessionstore files? Please do that first to avoid possibly having them deleted or overwritten.
These threads have suggestions on how to "mine" the old files to extract the URLs:
You can try to restore a previous version of the sessionstore.js file.
Right-click: Properties > Previous Versions