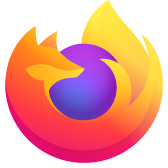 I cant log into my office 365 business acocunt, this is a brand new computer. It does work with Microsoft Edge but i want to use FireFox. After entering credentials i just get a blank page, no errors oo anything
I cant log into my office 365 business acocunt, this is a brand new computer. It does work with Microsoft Edge but i want to use FireFox. After entering credentials i just get a blank page, no errors or anything
I cant log into my office 365 business acocunt, this is a brand new computer. It does work with Microsoft Edge but i want to use FireFox. After entering credentials i just get a blank page, no errors or anything
All Replies (2)
Hello Mortan5,
While i do not use Office 365, I believe the issue you are having is that Microsoft blocking other browsers from accessing this site.
It is likely due to security issues. So by ensuring that only its proprietary browser access your very important work on its proprietary software service, you should have 100% reliability.
However, as a subscriber of Office, you might also pose this question on Microsoft's Community Forum for its Office software.
-)
What if you try to go to a particular service like Outlook?
Does the site recognize that you already logged in or does it take you back to the sign-in page?
Some things to check:
(1) Cookie and storage restrictions
Some features of Outlook do not work correctly if cookies or storage are restricted. You can add an exception for the site (more details if needed)
(2) Redirect block
A blank page after login sometimes indicates that the redirect block was turned on. You can check that here:
(a) In a new tab, type or paste about:config in the address bar and press Enter/Return. Click the button accepting the risk.
(b) In the search box in the page, type or paste access and pause while the list is filtered
(c) If the accessibility.blockautorefresh preference has a value of true, double-click it to restore the default value of false