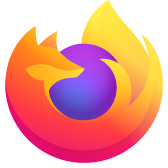 recovery key
I have no idea what my recovery key is nor where it would be. I do not remeber my password since I am always on the same laptop. I have several issues with firefox for a while now and need to either restore or remove and download new. I cn afford to lose many of my bookmarks
I have no idea what my recovery key is nor where it would be. I do not remeber my password since I am always on the same laptop. I have several issues with firefox for a while now and need to either restore or remove and download new. I cn afford to lose many of my bookmarks
All Replies (2)
Lost Password login there nothing more that can be done to help here. If the reset email can't be accessed then you can't get log into the previous firefox account. You have to go back to the original computer that had those bookmarks created on and hope they didn't get removed or deleted somehow.
What issues do you have with Firefox ?
If you still have your data in the profile folder then you can backup this data. See:
Note that reinstalling Firefox won't affect data stored in the profile folder unless you would remove your personal data.