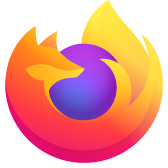 Firefox opens as a transparent window on Pop!_OS 21.10
This only happens with firefox, no other applications. It also only seems to happen on intel integrated graphics and not dedicated nvidia graphics
This only happens with firefox, no other applications. It also only seems to happen on intel integrated graphics and not dedicated nvidia graphics
All Replies (3)
Seems more like Desktop Environment issue. Try downloading another copy of Firefox, run it from the folder and see if you have the same issue. https://www.mozilla.org/en-US/firefox/all/#product-desktop-release
Also, log into another account on your computer and see if you have the same issue.
Operating System: openSUSE Tumbleweed 20220311 KDE Plasma Version: 5.24.2 KDE Frameworks Version: 5.91.0 Qt Version: 5.15.2 Kernel Version: 5.16.11-1-default (64-bit) Graphics Platform: X11 Processors: 4 × Intel® Core™ i7-4810MQ CPU @ 2.80GHz Memory: 31.0 GiB of RAM Graphics Processor: Mesa DRI Intel® HD Graphics 4600
Thanks for replying jonzn4SUSE. I tried both of your suggestions but the problem remained, but your idea to try another copy of Firefox led me to try the flatpak instead of the deb and so far it's opening correctly every time.
I'm also having this issue, but I'm running Ubuntu 20.04.4 with Gnome v3.36.8 (X11). I don't notice any pattern to it, but Firefox will open a completely transparent window when the application is launched (see attached screenshot), and I can't interact with it at all. The only thing I can do is quit the application using the Gnome menu bar. Half the time, it launches normally. The other half the of the time, it launches in a transparent window. When it launches in a transparent window, I have to quit, relaunch, quit, relaunch at least six times before it will launch in a visible window again.
I've tried running the flatpak like Mills did, but that had the same problem. Half the time, it launched fine, the other half in an unusable transparent window. Firefox is the only application that does this.
Also tried running Firefox in troubleshooting (safe) mode, but since I can't predict when it'll launch poorly, I can't tell if that works or not.
In the screenshot, notice the very faint black outline of the unusable, transparent window.