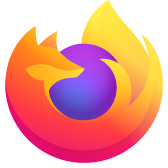 I click on the firefox icon on the desktop it starts and only goes as far as a white lit page, no functions are available after this, I try in chrome to download Firefox again without deleting my defective Firefox
I have no got a clue of what is my problem, it has always worked fine, yesterday I did get a request for firefox to update my security, I do not think I change anything, it all looked basic ok to me. But I did delete some unused programs in hopes of improving my empty space on the hard drive
I have no got a clue of what is my problem, it has always worked fine, yesterday I did get a request for firefox to update my security, I do not think I change anything, it all looked basic ok to me. But I did delete some unused programs in hopes of improving my empty space on the hard drive
All Replies (3)
Chosen Solution
Sorry to hear about this problem.
Sometimes program installers and uninstallers mess with certain shared Microsoft files, triggering a message related to a missing VCRUNTIME140_1.DLL file. That file not being in its expected place can cripple Firefox.
To rule out that issue, you can (re)run Microsoft's installer for the VC Runtime files:
(A) Open https://docs.microsoft.com/en-US/cpp/windows/latest-supported-vc-redist?view=msvc-160#visual-studio-2015-2017-2019-and-2022
(B) In the "Visual Studio 2015, 2017, 2019, and 2022" section of the article, download the installer for your system:
64-bit Windows: the "X64" download
32-bit Windows: the "X86" download
(C) Run that installer and restart Windows.
Any improvement?
Hi : jscher2000 your solution fix my problem, I sincerely wanted to send a thanks out right away, and if you are ever in Maine in the section they call downeast give me shout, count on staying at my place for an evening, you and family, I alway have suite not in use in my home, you might even see a moose on the property. I have cut more than a mile and half through the woods with trails for my side by side and have 800 ft on the water
Thanks for the great offer!