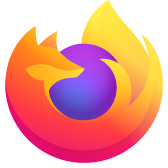 Support for Google Maps JavaScript API
I am using Virb Edit 5.4.3 ( on a Windows PC) (It works fine on my Apple laptop.) and when I import GPX Metrix I get a message stating "you are using a browser that is not supported by the Google Maps JavaScript API. Being an old geezer of 75, I have no idea what that means. Is there a setting in Firefox that I can change to fix that or what? Appreciate the help. Thanks, Robin T. Leeman [email removed from public]
I am using Virb Edit 5.4.3 ( on a Windows PC) (It works fine on my Apple laptop.) and when I import GPX Metrix I get a message stating "you are using a browser that is not supported by the Google Maps JavaScript API. Being an old geezer of 75, I have no idea what that means. Is there a setting in Firefox that I can change to fix that or what? Appreciate the help. Thanks, Robin T. Leeman [email removed from public]
Modified by James
All Replies (4)
Hi Robin, could you describe in a little more detail when this message appears? I'm not sure if it appears when you are performing an action in Virb Edit or when you are performing an action on a web page within a Firefox tab.
The reason I ask that is that applications often interact with websites directly by embedding old Internet Explorer files into their own window instead of working with your default browser. Over time, fewer and fewer sites will work correctly with these old programs, and more and more you will need to transition to working with the site in an up-to-date browser.
The message appears when importing a G-Metrix file to Virb Edit. I uploaded an image of what comes up.
Maybe the solution is in here, I didn't read it all, but one post was outlined in green and pointed to a YouTube video: