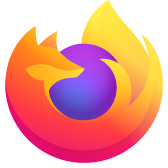 help please
the Mozilla /Firefox box keeps popping up and i don't know my password and everything i have tried hasn't work, reset Firefox password 2 times and it still pops up. I'm getting ready to delete Firefox from my computer, it is making me that mad. it is always popping up.bold text
the Mozilla /Firefox box keeps popping up and i don't know my password and everything i have tried hasn't work, reset Firefox password 2 times and it still pops up. I'm getting ready to delete Firefox from my computer, it is making me that mad. it is always popping up.'''bold text'''
All Replies (3)
Is this a problem with connecting to Sync since you tagged the question with Sync?
Can you attach a screenshot?
use a compressed image type like PNG or JPG to save the screenshot
here is a pic of what is going on
is there a way to reset/ delete the account because i don't remember my primary password?