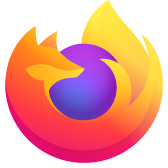 Пропали логины
После переустановки виндовс пропали все логины.Хотя я был залогинен в этом аккаунте.Я не знаю что мне делать больше нет устройств на кото�%
После переустановки виндовс пропали все логины.Хотя я был залогинен в этом аккаунте.Я не знаю что мне делать больше нет устройств на кото�%
כל התגובות (2)
Google translated:
After reinstalling Windows, all logins disappeared. Although I was logged into this account. I don't know what to do. There are no more devices on which
At this point since there was no synced devices all your login and bookmarks are gone. There's nothing Firefox end user help forum can help with this. Login to the account doesn't store your bookmark or login that is locally stored on your app/data profile computer only.
I'm going to lock this this thread as the other thread has troubleshooting information and is better suited.
Locking this thread.
Please continue here: [/questions/1400750]