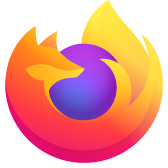 how do I always use Desktop mode on Firefox on Windows 10?
I am on Windows 10 on a relatively new Dell Laptop. Only two years old. All of a sudden when I go to AndyMark.com it displays in a menu on the left as if I'm on a mobile device. Looks like either Windows has changed indicating I am on a mobile device (which a laptop is mobile) or Firefox has changed and defaults to mobile for Windows? Selecting ask for Desktop View is no longer available. I do not want Mobile view and the mobile view on my laptop for this site is not useable. I have been using Firefox since 1990. Never had this issue before. Please help.
Firefox on my other laptops and desktops with linux see the site fine. Chrome works. Edge works. But my preferred browser has an issue.
Win 10 Home 21H2 with Firefox 108.0.1
I am on Windows 10 on a relatively new Dell Laptop. Only two years old. All of a sudden when I go to AndyMark.com it displays in a menu on the left as if I'm on a mobile device. Looks like either Windows has changed indicating I am on a mobile device (which a laptop is mobile) or Firefox has changed and defaults to mobile for Windows? Selecting ask for Desktop View is no longer available. I do not want Mobile view and the mobile view on my laptop for this site is not useable. I have been using Firefox since 1990. Never had this issue before. Please help. Firefox on my other laptops and desktops with linux see the site fine. Chrome works. Edge works. But my preferred browser has an issue. Win 10 Home 21H2 with Firefox 108.0.1
All Replies (1)
Hi
I am going to close this thread as it appears to be a duplicate of: