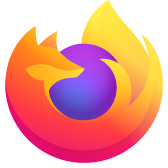 browser support
netflix wont play it says file not supported how do i fix
netflix wont play it says file not supported how do i fix
Opaite Mbohovái (3)
Is there a reason for the old version of Firefox? What OS? What Desktop? X11 or Wayland? Make sure you have the current ffmpeg and libav packages installed. see screenshot
Try downloading another copy of Firefox and run it from the folder. Do not sign into your Firefox account and see if you have the same issue.
https://www.mozilla.org/en-US/firefox/all/#product-desktop-release

Operating System: openSUSE Tumbleweed 20211130 KDE Plasma Version: 5.23.3 KDE Frameworks Version: 5.88.0 Qt Version: 5.15.2 Kernel Version: 5.15.3-1-default (64-bit) Graphics Platform: X11 Processors: 4 × Intel® Core™ i7-4810MQ CPU @ 2.80GHz Memory: 31.0 GiB of RAM Graphics Processor: Mesa DRI Intel® HD Graphics 4600
Generally speaking, Firefox uses the Widevine plugin to work with DRM (copy protected) media. The Netflix error could be a problem with using either a too-old or a too-new version of Widevine. Since Firefox normally updates Widevine automatically in the background, this problem may go away on its own, but hopefully we can get some tips on speeding that up and share them in all the new Netflix threads.
Make sure you have the latest Widevine version.
Try to toggle DRM off/on to see if that makes Firefox (re)load DRM components.
Settings -> General: Play DRM
You can possibly check the XHR requests in the Browser Console if this doesn't work.