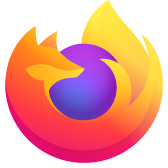 Lost sync from last sync
Hi,
Last month I connected a new device and sync my firefox data but nothing happened and I lost all of my data included logins, plugins, bookmark, etc.
I had not happened to me before. I did sync some devices even mobiles and It works nomally.
Can I get my sync data back?
Thanks
Hi, Last month I connected a new device and sync my firefox data but nothing happened and I lost all of my data included logins, plugins, bookmark, etc. I had not happened to me before. I did sync some devices even mobiles and It works nomally. Can I get my sync data back? Thanks