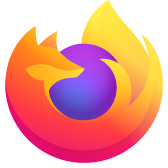 Crash ID: bp-f8bb1e72-2b9f-494e-a4aa-f1bab2140312
mi equipo no abre para nada la aplicación de mozilla y al realizar los paso que salen en el ayudador a resolver problemas me deci de enviar este correo por favor solicito su ayuda para restablecer el navegador me gusta mucho
mi equipo no abre para nada la aplicación de mozilla y al realizar los paso que salen en el ayudador a resolver problemas me deci de enviar este correo por favor solicito su ayuda para restablecer el navegador me gusta mucho
All Replies (2)
Please try Firefox's safe mode. If that does not help try a clean reinstall.
Take Care
On a clean reinstall
---
For forum cross referencing purposes only.
The Crash Report was not helpful. Possibly it was incomplete
Report bp-f8bb1e72-2b9f-494e-a4aa-f1bab2140312
Crash Signature: @0xd87342
---
I used traductor Google
Ya, the only portion of the crash that was helpful was the last thread: http://msdn.microsoft.com/en-us/libra.../b6801kcy.aspx which threw an exception. A value is the wrong type. And the signature is a memory location. What happened when you started Firefox in Safe Mode?
Athraithe ag guigs ar