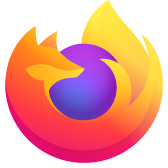 Cookies
How do I update my cookies settings?
How do I update my cookies settings?
All Replies (2)
How would you like to change them? To ask that a different way, what problem are you aiming to solve?
If you like how Firefox handles cookies in general but there is one particular site where you need to allow more or block more, you can change the site's cookie permission. While you are on the site, press Command+i to call up the Page Info dialog. Along the time, click the icon for Permissions. Then find "Set Cookies", uncheck the "Use Default" box, and select the permission you prefer for that site.
On the other hand, if you want to change Firefox's overall approach to cookies or unblock a family of sites, you may need to customize the Enhanced Tracking Protection feature. Here are a few links to articles, but if you describe how you want Firefox to work, someone can give more specific direction.