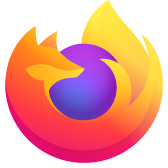 How do I restore Old Firefox data after a refresh?
I contacted my bank to find out why their site no longer worked with Firefox and they had me refresh my Firefox settings, and now I'm not able to log in to certain pages using my passwords. The login pages say either my username or password is incorrect but they're not. When I click on "Forgot password" and give my email address, it says they'll send me an email to reset my password, but the email never comes.
How can I get my old settings back?
Thanks
I contacted my bank to find out why their site no longer worked with Firefox and they had me refresh my Firefox settings, and now I'm not able to log in to certain pages using my passwords. The login pages say either my username or password is incorrect but they're not. When I click on "Forgot password" and give my email address, it says they'll send me an email to reset my password, but the email never comes. How can I get my old settings back? Thanks
All Replies (2)