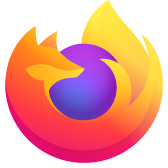 How do I resolve a Fake Path issue while uploading files on Firefox with a Mac
Need a solution so I can get a job.
Need a solution so I can get a job.
All Replies (1)
Firefox doesn't reveal the real location of a file (local file path) when you upload this file to a website for security reasons, but instead shows a fake path. This shouldn't be a problem with uploading a file as Firefox knows the actual location, so if uploading isn't working then something is wrong and security software might be blocking this file upload or otherwise be interfering.
What security (anti-virus) software do you have?
It is possible that (anti-virus) security software is causing the problem. Try to disable security software temporarily to see if that makes a difference.