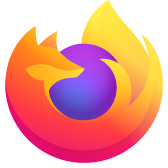 how I open permissions to a website
i cannot of a website because it not allowing permission - how do i grant permission
i cannot of a website because it not allowing permission - how do i grant permission
All Replies (6)
Please explain the problem in detail. What happens? What are the exact error message(s) ?
What website are you talking about?
error 403 -- website dolcevitaagency.com - this problem started yesterday - the lock box show shows connection not secured - how do it change it to secured
A "403" response indicates the server rejected Firefox's request for a page. Sometimes this may be caused by blocking information the server requires for access, such as its cookies or referring site information. But in some cases, there are other factors such as which browsers are allowed, which IP addresses are allowed, etc.
Can you access the page in Microsoft Edge?
no - I get this error from mircosoft edge - Forbidden You don't have permission to access this resource. Additionally, a 403 Forbidden error was encountered while trying to use an ErrorDocument to handle the request.
Are you possibly using a proxy or VPN ?
You can check the connection settings.
Options/Preferences -> General -> Network: Connection -> Settings
If you do not need to use a proxy to connect to internet then try to select "No Proxy" if "Use the system proxy settings" or one of the others do not work properly.
See "Firefox connection settings":