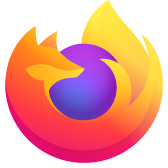 When I try to read mail on aol in firefox it flashes the mail and then immediately goes to Bing search engine. I cannot read mail on firefox but I can on internet explorer
Using firefox, when I click on an email from aol, it flashes for an instant and then immediately puts up a BING search engine page so I cannot retrieve my emails. This is true of new mail or old mail
URL of affected sites
Using firefox, when I click on an email from aol, it flashes for an instant and then immediately puts up a BING search engine page so I cannot retrieve my emails. This is true of new mail or old mail == URL of affected sites == http://aol.com
All Replies (4)
HELP!!!!! I HAVE SAME PROBLEM!!!!!
I solved the problem. I deleted the bing search engine and that did it.
I'm going to uninstall Bing now. What a pain in the A**!
I tried to uninstall bing and it's not listed as a program anywhere, I don't know what to do! Plus I use windows 7... help!