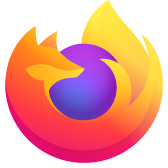 PRESERVING my history
How do I PRESERVE my history. My history keeps disappearing! There are lots of tips on how to DELETE history but I want to SAVE my history. Please help. Thanks a lot
How do I PRESERVE my history. My history keeps disappearing! There are lots of tips on how to DELETE history but I want to SAVE my history. Please help. Thanks a lot
All Replies (3)
You may be in Private Browsing mode or told Firefox not to remember.
Type about:preferences#privacy<enter> in the address bar. The button next to History, select Use Custom Settings.
Turn off Always Use Private Browsing Mode Turn on Remember My Browsing And Download History At the bottom of the page, turn on Clear History When Firefox Closes. At the far right, press the Settings button. Turn on ONLY Cache and Form And Search History leaving the others off.
pete47 said
Hi - I want to PRESERVE my history. I do not want to DELETE my history. I got an answer from 'FredMcD' and implemented it, and it made things worse! I was seeing "today" and "yesterday" and sometimnes "7 days". After his "fix" it was ALL missing. I didnt even have yesterday's browsing history! Please HELP. Thanks. Peter
If you have sync, and there is a problem anywhere, Shut Down Sync Immediately On All Devices to prevent the problem from spreading. Once the problem is fixed, perform the same repair on all computers/profiles before using sync again.

[v57+] Places Maintenance is built into Firefox.
Type about:support<enter> in the address bar.
You will find Places Database near the bottom. Press the Verify Integrity button.
When done, copy and post the results here.
https://support.mozilla.org/en-US/kb/fix-bookmarks-and-history-will-not-be-functional