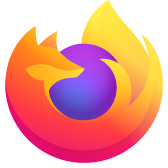 We are once again asking for Reading List on Desktop
[https://i.imgflip.com/3ouk65.jpg We are once again asking for Reading List on desktop] The data exists/syncs with our accounts, right? I don't want to use Pocket. Pocket...is lackluster at best. Why have Reading List at all?
All Replies (3)
@ TyDraniu this extension is nice, but It can't provide syncing between desktop and mobile devices, which is what many people are yearning for... Just make it optional to reenable reading list on Firefox desktop, it really should not be that complicated. I won't install Pocket on my mobile devices because I don't like it.
Currently, this is an iOS-only feature, and it does not sync.
What is the benefit of Reading List vs. Bookmarks?
Mozilla recently started up a new "Ideas" site at https://connect.mozilla.org/. I think if you have time, it would be a good idea to post there to get into the current feedback stream.