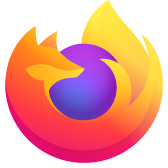 trtusted sites list
when I access the Linguascope website some pages do not display content or sound. How can I resolve this?
when I access the Linguascope website some pages do not display content or sound. How can I resolve this?
Alle Antworten (8)
Here is a copy from their trouble shooting area. I checked this originally but did not know how to check their suggestions
Some / all of the pictures / sounds / words are not loading
This is almost certainly a result of the firewall or Internet filter settings on your computer or network. Certain kinds of file, or certain words on webpages or in filenames, may be on a banned list to prevent students from accessing unsuitable online content. Occasionally, they can block legitimate files unintentionally. You should check that SWF, XML, JPG and MP3 files are not blocked by your filter or firewall. It can sometimes also help to ask your network administrator or local authority broadband provider to add linguascope.com to the global list of trusted / safe sites.
Similarly, some sections contain words which may be on your network's list of 'blocked words' or similar. This is particularly possible for sections such as 'Society' in the intermediate sections, where much of the vocabulary is about social problems. Again, adding Linguascope.com to your network's list of trusted / safe sites will usually solve this problem.
Hi ian2808, the web console can be hard to decode.
What Firefox is showing for those requests is that they were successfully retrieved from the server ("200 OK"). If you revisit or reload the page and Firefox can retrieve those files from its cache, you will see a different success code ("304 Not Modified").
But in my test on the preview page, the request for the Flash file actually didn't show up for some reason. (?)
---
The site uses scripts to set up the Flash content. To see whether that step is working correctly on the page giving you the problem, could you try pasting the following at the bottom of the web console after the caret (»):
document.querySelector("object").outerHTML;

I have attached a screen shot showing the results from one of the "Preview" pages.
jscher2000; Hi, I have a question. Some of my add-ons talk about an Error Console. Where is it, or was it renamed? Thanks.
Hi FredMcD, it's now called the Browser Console, and is on the Web Developer submenu. The keyboard shortcut remains Ctrl+Shift+j.
Actually the Error Console is still present, but the Error Console is deprecated in current Firefox releases and hidden behind a pref (devtools.errorconsole.enabled) and at some time in the future the EC will be removed as usually happens when the implementation of a new feature has been finished (i.e. bugs are resolved).
Current Firefox versions have a lot of built-in web developer tools including an Inspector and Style editor.
Geändert am von cor-el
Hi Ian, the "object" looks okay, similar to the one I got. Nothing jumps out as me as the source of the problem. I don't think we can reasonably expect you to dive much deeper into it.