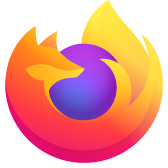 Dragon NaturallySpeaking plugin stopped working with Firefox 22
The plugin for Dragon NaturallySpeaking stopped working in FF 22. It worked fine up to FF 21. I am not the only one having this problem. Please fix this problem. See also this thread in another forum, please: http://www.knowbrainer.com/forums/forum/messageview.cfm?catid=4&threadid=16722&enterthread=y
Alle Antworten (7)
I assume you have installed Firefox 23.0 to try and see if it would work? (As per your system details).
Please give some more information about this product; does NaturallySpeaking need a plugin to work with Firefox, or is it supposed to work out of the box?
Thank you for your reply. First of all, it doesn't work with either FF 22 or FF 23 Beta, but it did work with FF 21 and all versions before.
"Dragon NaturallySpeaking Rich Internet Application Support" needs both a plugin and a add-on to work. The current plugin is v1.0.0.96, and the addon has the version number 1.0.0.8.
I see. When someone creates an extension for Firefox, or any other Mozilla product for that matter, they need to specify which versions of the product they are supporting. What is most likely is that the developers of the extensions have not included a higher version of Firefox than Firefox 21.0.
Have you tried contacting Nuance in regards to this matter? Maybe their developers are working on an update. They might be able to help you anyway, as you are a paying customer.
Edit: What I mean is, maybe they don't even know Firefox 22.0 isn't supported if the extension is indeed active.
Geändert am von krissie
At least I am not alone (or crazy). Not only does the Dragon Plug-in Dragon Naturally Speaking Rich Internet Support 1.0.0.6 not respond in Firefox, it is interfering with at least one website, in this case my bank. It creates the classic Roach Motel situation: I can sign in but I cannot sign out. I complained to my bank today (before I discovered this thread). The IT tech support guy said I was the 2nd person to call in today about the sign out problem.
I am not going to point fingers: Firefox developers vs the bank, but I can tell you after MANY years of dealing with Nuance, that they are horrible about keeping their products up-to-date with compatibility updates and updates for product integration.
I have spent about ten hours (compulsive that I am) trying to check out of the bank. I finally did. It is the Dragon add-on extension. Fire-breath unto thee, Nuance (and maybe Firefox,eh?). Roar!!!!.
Maybe this extension/plugin is not compatible with Firefox 22.0. It would most likely not be compatible with Firefox 23 because that is beta and it isn't compatible with 22.
It is up to the extension/plugin creator to update the extension/plugin to work with the newest version of Firefox.
Consider contacting the creator to inform them that the extension/plugin is not compatible with Firefox 22.0.
you can also turn off compatibility checking with this addon linked below
The toolbar is likely to work but it could break firefox and you would have to reset.
It will take Mozilla/Firefox to get through to the Nuance people.
Geändert am von newsguy