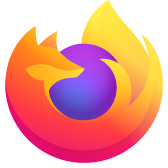 Who can report bugs in Mozilla Bugzilla?
Who can report bugs in Mozilla Bugzilla?
Who can report bugs in Mozilla Bugzilla?
Alle Antworten (4)
Users who are registered at Bugzilla. Bugs should be discussed in this forum before filing a Bug report, to make sure it's really a Bug and not something else that's wrong with the browser.
Your User Agent says you are running Firefox 3.0.4,, but the Gecko version is 1.9.2.12 (correct for Firefox 3.6.12) and the date of 20101026 is correct for 3.6.12 and not for 3.0.4 . The Ant.com toolbar or something else you installed has broken your UA string. See this:
https://support.mozilla.com/en-US/kb/websites+or+add-ons+incorrectly+report+incompatible+browser
Selecting the Menu option "Open New Window" opens a new window with all homepage tabs (as at startup). Should "Open New Window" just open a new window with one blank tab?
No. If you open a new window then that window opens all home pages in tabs. If you want to open a blank window then create a bookmark with the location set to about:blank and use Shift + left click to open a new blank window.
Hmmmm. My option would be more user friendly if not more correct. It's not logical to open home pages a second time in a session, especially as there's an option to directly open the home page when required.
Opening a new window is surely used to browse something other than the home page(s)?