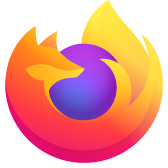 recover password history
While trying to log into my Modem gateway I seem to have typed something into the field, and the dialog appeared asking if I wanted to update the password. My finger slipped and I accidentally told it to update, so it saved over the prior password (which I assume would have been the CORRECT password.) Now there's no way to log into my modem gateway manager. There's no recover password option. I don't want to reset the entire modem to factory settings, and thus have to set up all my network and account info from scratch. Isn't there a simple "view password history" option somewhere? It tells me WHEN the password was "updated" but I can't find a way to see WHAT the former saved password was. (Windows 10)
While trying to log into my Modem gateway I seem to have typed something into the field, and the dialog appeared asking if I wanted to update the password. My finger slipped and I accidentally told it to update, so it saved over the prior password (which I assume would have been the CORRECT password.) Now there's no way to log into my modem gateway manager. There's no recover password option. I don't want to reset the entire modem to factory settings, and thus have to set up all my network and account info from scratch. Isn't there a simple "view password history" option somewhere? It tells me WHEN the password was "updated" but I can't find a way to see WHAT the former saved password was. (Windows 10)
Alle Antworten (2)
I don't think Firefox stores previous passwords; the file that stores saved logins (logins.json) has a very basic format.
Do you make any regular backups of your Firefox data?
If not, you could check whether you can recover an older copy of the file from a restore point. Please DO NOT run Windows' system restore as you probably would lose other data. Instead:
Exploring Restore Points Safely
Set Windows to show hidden files and folders: https://support.microsoft.com/en-us/help/14201/windows-show-hidden-files
Then download and run one of these two programs:
Within the most recent restore point shown in the program, you can explore along this path to see whether you can find a shadow copy of your profile:
\Users\your-user-name\AppData\Roaming\Mozilla\Firefox\Profiles\your-profile
You can export relevant files to a convenient location such as a new folder on your currently live desktop. I suggest extracting both:
How old are the files you found? Next steps depend on whether you use a Primary/Master password.
You can check if there is a logins-backup.json file in the profile folder that allows to undo the most recent change like an accidental delete/modify.