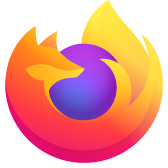 Problems with links not opening in Firefox
Why are links from emails not opening when forwarded or posted on websites?
Why are links from emails not opening when forwarded or posted on websites?
Alle Antworten (15)
Are these normal links or plain text?

Is this with all websites/pages, some, a few?
All the time, sometimes?
I speculate that you're sharing certain links that are not publicly accessible. A site may require a user to be logged in before the specific content is shown. You yourself may be logged in when you share it, hence you can view it. However, when someone else goes to that link as a visitor, the page will be inaccessible. Some examples would include Facebook or LinkedIn pages where visibility settings are enforced on posts.
Thank you for your answer which absolutely makes sense to me in many cases, but what if I want to share a link to e.g. an article in something like Wikipedia? That's something I use for my blog and it simply must work to be used the way I do. Also if I want to share a link to my blog, Boobytrap, there should be no problems, but there is. Some can access the link, others can't and I find it very strange. Boobytrap
I'm able to access your blog link here. I also tried to open the external links in some of your posts. Out of 10, only 1 failed and showed up as a blank white page. I tested this with both Firefox and Chrome browsers, and both showed white, so it shouldn't be a browser-specific issue. The copied link may be invalid or the host removed the page (albeit their main page is still up).
What kind of error or message do your receivers get when they try to open your link?
Thank you for looking into the matter. Well, when I click the links most of them open, but some of those who encounter these links - especially in emails - tell me that they don't open. They call them "dead links" .....
It's possible the messages were sent as plain text, not as HTML.
The messages were copied from the pages or articles that I wanted to send to people. All of this is very annoying, especially, as I admit that I'm not a computer freak who knows a lot about the workings of computers. However, people have suggested that it must have something to do with Mozilla Firefox which I've used for several years as I prefer it to all other browsers.
I am sending you a private message. Send me one of those messages and I will look at it.
That's very kind af you. How will you go about that?
Note that you can possibly cleanup such link and remove unnecessary GET data (?xxx=xxx) leaving only a possible anchor (#answer) to see if that make a working link.
Cleaned up:
If you email service doesn't make a hyperlink automatically then you may have to do this yourself via a toolbar button in the editor.
If you are afpires1933, I received two blank messages.
Thank you for your suggestion about emails which I find very logical. I shall dig deeper into this with my email account .....
Thanks for your efforts and no, I'm not "afpires 1933". I've decided to dig deeper into the problem with my email account. I suppose they have some kind of support although I've not been able to find it as yet.
As far as I can see only keeping the anchor is a great way to use a link. I'll have to try it some more times to see whether it solves the problem, but I think - and hope!!! - that's the solution.