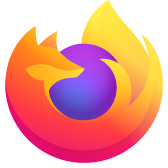 ATO MYGOV Login fails
Hi Guys 'n Gals, As of today, I am unable to log into the Australian Tax office Business Portal or Business Services (BETA) through MyGov using Firefox browser. I can log in through Edge, no problem to both. I've cleared histories, cache etc on Firefox, and it is up to date. I've logged out, and logged back in. When I attempt to enter the email address to log on to ATO using Firefox, I can type the address as far as ".com". The moment I type ".", I lose the entire address, except for the ".". I don't get to the "com.au" part at all. I've contacted the ATO, they have no updates at all regarding issues with Firefox. We are getting close to Plan C (Sledge Hammer LOL). Any and all help gratefully accepted, I do not like edge....... Thank you Trina
Hi Guys 'n Gals, As of today, I am unable to log into the Australian Tax office Business Portal or Business Services (BETA) through MyGov using Firefox browser. I can log in through Edge, no problem to both. I've cleared histories, cache etc on Firefox, and it is up to date. I've logged out, and logged back in. When I attempt to enter the email address to log on to ATO using Firefox, I can type the address as far as ".com". The moment I type ".", I lose the entire address, except for the ".". I don't get to the "com.au" part at all. I've contacted the ATO, they have no updates at all regarding issues with Firefox. We are getting close to Plan C (Sledge Hammer LOL). Any and all help gratefully accepted, I do not like edge....... Thank you Trina
Alle Antworten (2)
Been having similar log on issues but could work around by using my smartphone fitted with FireFox for Android mobiles (latest)- no problems. Discovered I could log on with Edge on my PC- how embarrassing. The logon screen for MyGov requests a username and password. Pressing logIn (in Firefox 90.0 ) clears the details to try again. No error messages.
Have checked that my NoScript is not the cause
Note that this can be caused by blocking cookies too strictly via Enhanced Tracking Protection or otherwise. You may have to allow more cookies or create cookie allow exceptions for involved domains.
Geändert am von cor-el