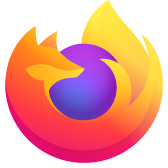 Firefox hangs with a "Script not responding" error message; in the meantime there are more and more flashplayer instances running
Recently I receive errors from Firefox at sites that were working fine before, always the same: a script is not responding, and I can wait, debug or stop. Waiting doesn't help (therefore pointless to change the 'dom.max_script_run_time' setting in the config); and also pointless to debug because the problem is not with the script. "Stop" eventually gets firefox to work, until the next error message which comes very soon.
I tried to reinstall both Firefox and Flashplayer, even manually wiped the traces from the user profile and program files. They are the latest 35.0.1 and 16.0.0.305 available now.
=> In the meantime, there are reproducing instances of flash players are spawned and running. They stay running even after firefox is closed or terminated.
=> if I disable the flash player plugin everything's fine except of course flash is not working. If I re-enable it, the problem starts over.
OS is Windows 8.1
Recently I receive errors from Firefox at sites that were working fine before, always the same: a script is not responding, and I can wait, debug or stop. Waiting doesn't help (therefore pointless to change the 'dom.max_script_run_time' setting in the config); and also pointless to debug because the problem is not with the script. "Stop" eventually gets firefox to work, until the next error message which comes very soon. I tried to reinstall both Firefox and Flashplayer, even manually wiped the traces from the user profile and program files. They are the latest 35.0.1 and 16.0.0.305 available now. => In the meantime, there are reproducing instances of flash players are spawned and running. They stay running even after firefox is closed or terminated. => if I disable the flash player plugin everything's fine except of course flash is not working. If I re-enable it, the problem starts over. OS is Windows 8.1