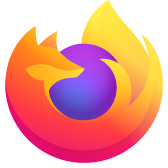 i am trying to watch netflix and i was trying to watch you tube and they both keep freezing how do i fix it or what is causing it it will only work wheni move my mouse
i am having problems watching videos. it freezes when i watch you tube or netflix. the audio will work but the video only works if i move my mouse . how do i fix this
i am having problems watching videos. it freezes when i watch you tube or netflix. the audio will work but the video only works if i move my mouse . how do i fix this
Alle svar (1)
You are missing two plugins required to achieve your goal. Download Adobe Shockwave for Director and download Apple Quicktime You need the latter plugin to support Shockwave.
Similarly, you can watch youtube in HTML5 now instead of Flash. All you need to do is to sign up to the HTML5 trial by clicking the link at the foot of this page: HTML5 Trial Signup You don't have to fill in any forms.
But please check your plugins at Plugins Check site. Some of the others might be out of date.
Ændret af Xircal den