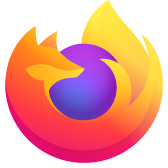 Firefox crash
bp-84653a2f-27ec-4097-b4e1-0ee140210723
bp-84653a2f-27ec-4097-b4e1-0ee140210723
Alle svar (5)
bp-84653a2f-27ec-4097-b4e1-0ee140210723 Signature: @0x0 | cso_destroy_context
Uptime 64 seconds (1 minute and 4 seconds)
Crash Reason SIGSEGV /SEGV_MAPERR
Available Virtual Memory 4,780,769,280 bytes (4.78 GB)
Available Page File 0 bytes
This is for Sumo's Related Bugs 1711185 NEW --- Crash in [@ @0x0 | cso_destroy_context]
https://support.mozilla.org/en-US/kb/update-firefox-latest-version?cache=no Did you update Firefox to the latest version?
Version 90.0.2, first offered to Release channel users on July 22, 2021

Are you currently using a version from the repositories of your Linux distribution? Try the Firefox version from the official Mozilla server: https://www.mozilla.org/en-US/firefox/all/
Bug 1711185 Opened 2 months ago Updated 2 months ago
Mesa seems to be jumping into a NULL pointer deep into the gallium code while destroying a context. This is most likely a flaw in Mesa but given the volume is non trivial it might be worth keeping an eye on it.

Note: it seems to affect only older AMD integrated graphics and people using Mesa's software rendering back-end.
Valgt løsning
Thank You for your answer. i have updated Mesa 20.xx to Mesa 21.1.5 and fixed this trouble. Thank you.
Glad to help. Safe Surfing.