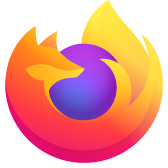 unable to delete history
Alle svar (1)
If you have sync, and there is a problem anywhere, Shut Down Sync Immediately On All Devices to prevent the problem from spreading. Once the problem is fixed, perform the same repair on all computers/profiles before using sync again.

[v57+] Places Maintenance is built into Firefox.
Type about:support<enter> in the address bar.
You will find Places Database near the bottom. Press the Verify Integrity button.
If any errors are reported, check this link: https://support.mozilla.org/en-US/kb/fix-bookmarks-and-history-will-not-be-functional
The places.sqlite file contains your History and Bookmarks. And it looks like it is corrupted.
Type about:support<enter> in the address bar.
Under the page logo on the left side, you will see Application Basics. Under this find Profile Folder. To its right press the button Show Folder. This will open your file browser to the current Firefox profile. Now Close Firefox.
Locate the above file. Then rename or delete it. Restart Firefox. The browser should then create a new place.sqlite and recover your bookmarks from the backup files.
Note: Your history is not backed up and will be lost.