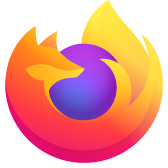 Downloading pdf files fails
Lately when I attempt to download any pdf file I get the 'file name'.pdf with 'failed' as the result (when I check the Download icon on the FF status bar). I looked in my download directory and I found these 'failed' .pdf files with 0 KB and also some files (same name).pdf.part. I changed the file extension (deleted .part) to .pdf and the files would open in Acrobat. Nobody likes inconsistent problems, but occasionally a pdf will download normally!! But it fails more than it works. Using FF 102.0 (64-bit)
Lately when I attempt to download any pdf file I get the 'file name'.pdf with 'failed' as the result (when I check the Download icon on the FF status bar). I looked in my download directory and I found these 'failed' .pdf files with 0 KB and also some files (same name).pdf.part. I changed the file extension (deleted .part) to .pdf and the files would open in Acrobat. Nobody likes inconsistent problems, but occasionally a pdf will download normally!! But it fails more than it works. Using FF 102.0 (64-bit)
All Replies (4)
Here is an example of the download directory.
I also fiddled with the browser settings for my download directory and checked the box to 'Always ask you where to save files' and that allowed me to consistently download the pdf files. Changing back (deselected that option) it will fail to download.
Sorry, here is that directory image
Firefox uses the .part file during the download and when the download has finished it will copy/rename the .part file to the actual pdf placeholder file. If you keep the .part file and the 0 byte file then something went wrong with that last stage. This could be a problem with security (AV) software.
It is possible that (anti-virus) security software is causing the problem. Try to disable security software temporarily to see if that makes a difference.
Boot the computer in Windows Safe Mode with network support to see if that has effect.