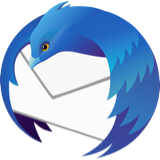 Embedded Image is not showing
The embedded image is not showing. It would always show cid:image
The embedded image is not showing. It would always show cid:image
All Replies (2)
Do you have View>message body as>original HTML specified? That is often the cause.
Yes I have that enabled.
Few additional things. I recieved a winmail.dat as an attachment. So I used Lookout to resolve that. However, even the message body was converted to an attachment (messagebody.html). So when I opened that, the embedded image cannot be loaded.
Modified by PxPx