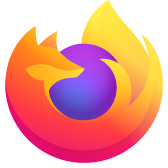 Redirect to Malicious Site
I am using FF on a Windows 11 desktop. When I try to log into familysearch.org using FF, Avast detects that I am being redirected to https://590-buk-726.mktoresp.com. I have used both Avast and FF for years, and this is the first time this has happened. FamilySearch is a very legitimate genealogy site. I contacted Avast and they refreshed FF, and I was able to log in ok, but when I tried it again I got the same warning. I cleared all cookies - same problem. I deleted FF and re-installed - same problem. I am not getting this warning when I use MS Edge. Has anyone seen anything like this? What should I do? Thanks, Mike
I am using FF on a Windows 11 desktop. When I try to log into familysearch.org using FF, Avast detects that I am being redirected to https://590-buk-726.mktoresp.com. I have used both Avast and FF for years, and this is the first time this has happened. FamilySearch is a very legitimate genealogy site. I contacted Avast and they refreshed FF, and I was able to log in ok, but when I tried it again I got the same warning. I cleared all cookies - same problem. I deleted FF and re-installed - same problem. I am not getting this warning when I use MS Edge. Has anyone seen anything like this? What should I do? Thanks, Mike
All Replies (6)
Yes, I just tried it and it is still happening.
Do a full system scan for malware with something like Malwarebytes (not Avast).
Zeroknight,
Scanned with Malwarebytes and all clean. Problem persists.
الحل المُختار
That domain is used by a legitimate marketing company called Marketo (owned by Adobe) which is unlikely to be malicious. I can see it in the network log when I login to that site.
You can block it by setting Tracking Protection to Strict or installing uBlock Origin.
Zeroknight,
Setting Tracking Protection to Strict did the trick.
Thank you very much, Mike