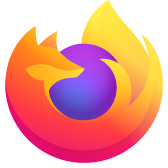 FIDO2/WebAuthn support for securing a Firefox Account
Hi,
I'd like to ask if there are plans in the near future to support FIDO2/WebAuthn authentication for Firefox Accounts.
My question is motivated by the fact that right now there's no way to add a secondary MFA option as backup, and the industry-standard backup codes are very clunky to store safely and use in general.
Losing access to the MFA for an account which hosts all data (and essentially the day to day optimizations of workflows - saved data, bookmarks, etc.) and starting from scratch is a terrifying prospect (I've gone through it before), especially given that Firefox Accounts right now does not have any recovery options after that point.
It would be beneficial if one would be able to add, for instance, a pair of FIDO2 keys for this purpose, or even more broadly speaking any other WebAuthn providers (like Windows Hello). Those would not only provide a better security standard, but also better failover options.
I'm sorry if this is not the right place, but I've not found a dedicated forum for Firefox Accounts issues specifically - please direct me there if there's one.
Best regards, Artur Ciesielski
Hi, I'd like to ask if there are plans in the near future to support FIDO2/WebAuthn authentication for Firefox Accounts. My question is motivated by the fact that right now there's no way to add a secondary MFA option as backup, and the industry-standard backup codes are very clunky to store safely and use in general. Losing access to the MFA for an account which hosts all data (and essentially the day to day optimizations of workflows - saved data, bookmarks, etc.) and starting from scratch is a terrifying prospect (I've gone through it before), especially given that Firefox Accounts right now does not have any recovery options after that point. It would be beneficial if one would be able to add, for instance, a pair of FIDO2 keys for this purpose, or even more broadly speaking any other WebAuthn providers (like Windows Hello). Those would not only provide a better security standard, but also better failover options. I'm sorry if this is not the right place, but I've not found a dedicated forum for Firefox Accounts issues specifically - please direct me there if there's one. Best regards, Artur Ciesielski
All Replies (2)