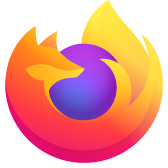 Watch Tivo * In House streaming & Out of House no longer working w/FF & a few other browsers
Hi there I love FireFox, after years of others recommending, I finally switched and really appreciate so many great features (automatic downloads not at all though). Anyways, I have a Tivo with in house and out of house streaming to Watch Tivo web app and Tivo android app. Until recently, was able to stream anything from Tivo Box throughout house. Android app works awesome, but no longer working on FireFox (or Edge & Chrome) Research shows this is due to a change in website security which is maybe similar to FF issue?
Chrome offered advance warning/remedy..as detailed below....
I am hoping FF team can rise to the challenge and get tivo online working again for the millions of us who still use and love our Tivos.  Or maybe another Tivo fan has a workaround they can share? I sure hope so, I have wasted hours already troubleshooting and hair pulling :(     Any and all assistance appreciated

Access to XMLHttpRequest at 'http://(MYIP):49152/sysinfo/json/svcinfo' from origin 'http://online.tivo.com' has been blocked by CORS policy: The request client is not a secure context and the resource is in more-private address space `private`.
After researching that i found this link Chrome CORS error on request to localhost dev server from remote site
it went into a bit about how "Chrome has implemented CORS-RFC1918, which prevents public network resources from requesting private-network resources - unless the public-network resource is secure (HTTPS) and the private-network resource provides appropriate (yet-undefined) CORS headers."
So basically a public network "online.tivo.com" cannot access my local network (where my tivo is) due to this new CORS-RFC1918 standard.
The is a fix to disable this behavior for now chrome://flags/#block-insecure-private-network-requests
Hi there I love FireFox, after years of others recommending, I finally switched and really appreciate so many great features (automatic downloads not at all though). Anyways, I have a Tivo with in house and out of house streaming to Watch Tivo web app and Tivo android app. Until recently, was able to stream anything from Tivo Box throughout house. Android app works awesome, but no longer working on FireFox (or Edge & Chrome) Research shows this is due to a change in website security which is maybe similar to FF issue? Chrome offered advance warning/remedy..as detailed below.... I am hoping FF team can rise to the challenge and get tivo online working again for the millions of us who still use and love our Tivos. Or maybe another Tivo fan has a workaround they can share? I sure hope so, I have wasted hours already troubleshooting and hair pulling :( Any and all assistance appreciated Access to XMLHttpRequest at 'http://(MYIP):49152/sysinfo/json/svcinfo' from origin 'http://online.tivo.com' has been blocked by CORS policy: The request client is not a secure context and the resource is in more-private address space `private`. After researching that i found this link Chrome CORS error on request to localhost dev server from remote site it went into a bit about how "Chrome has implemented CORS-RFC1918, which prevents public network resources from requesting private-network resources - unless the public-network resource is secure (HTTPS) and the private-network resource provides appropriate (yet-undefined) CORS headers." So basically a public network "online.tivo.com" cannot access my local network (where my tivo is) due to this new CORS-RFC1918 standard. The is a fix to disable this behavior for now chrome://flags/#block-insecure-private-network-requests